October 3, 2012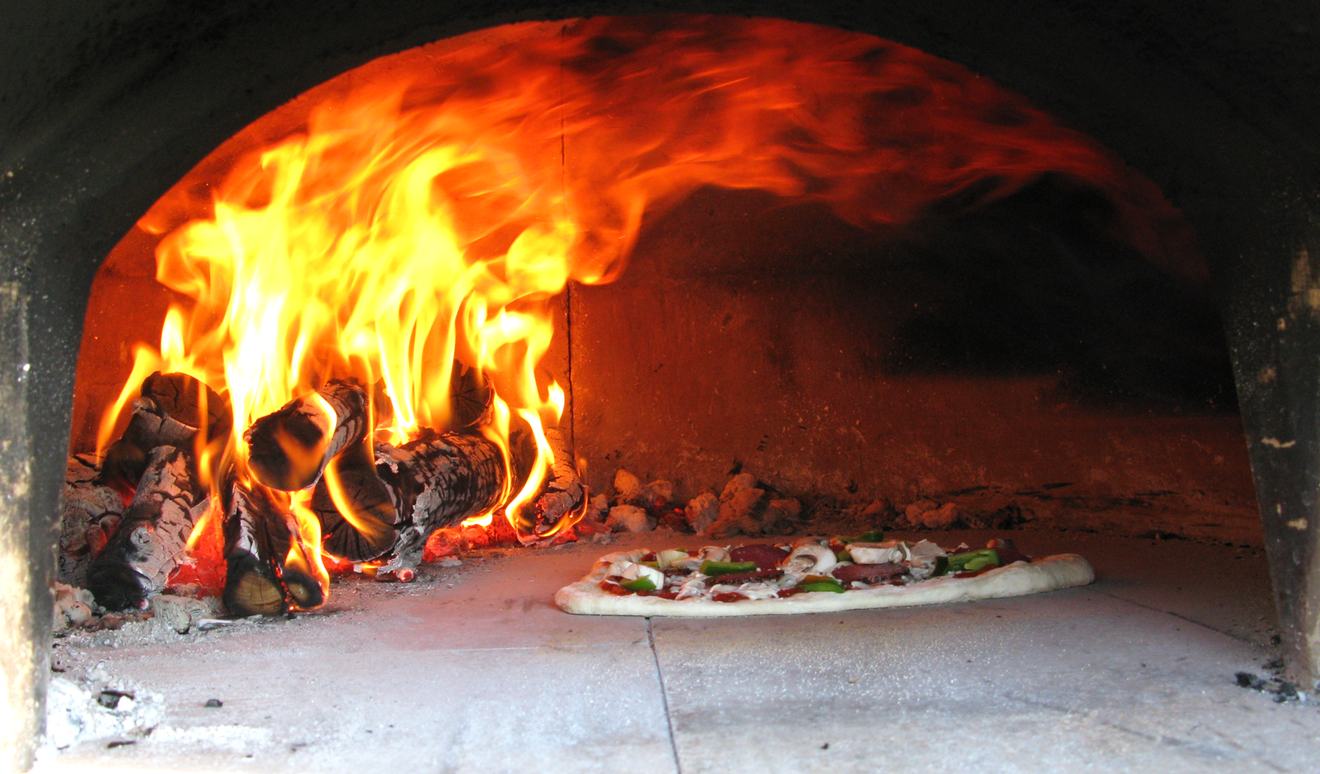 I made enough dough for six pizzas last Saturday night for use on Sunday, but we only ended up making four pizzas so I stuck the other two balls in the fridge and finally made them today (Wendsday).
You have to be a little careful when letting dough raise that long because it'll tear easily; so what I usually do is fold it a couple more times at least 3 hours before it'll be used.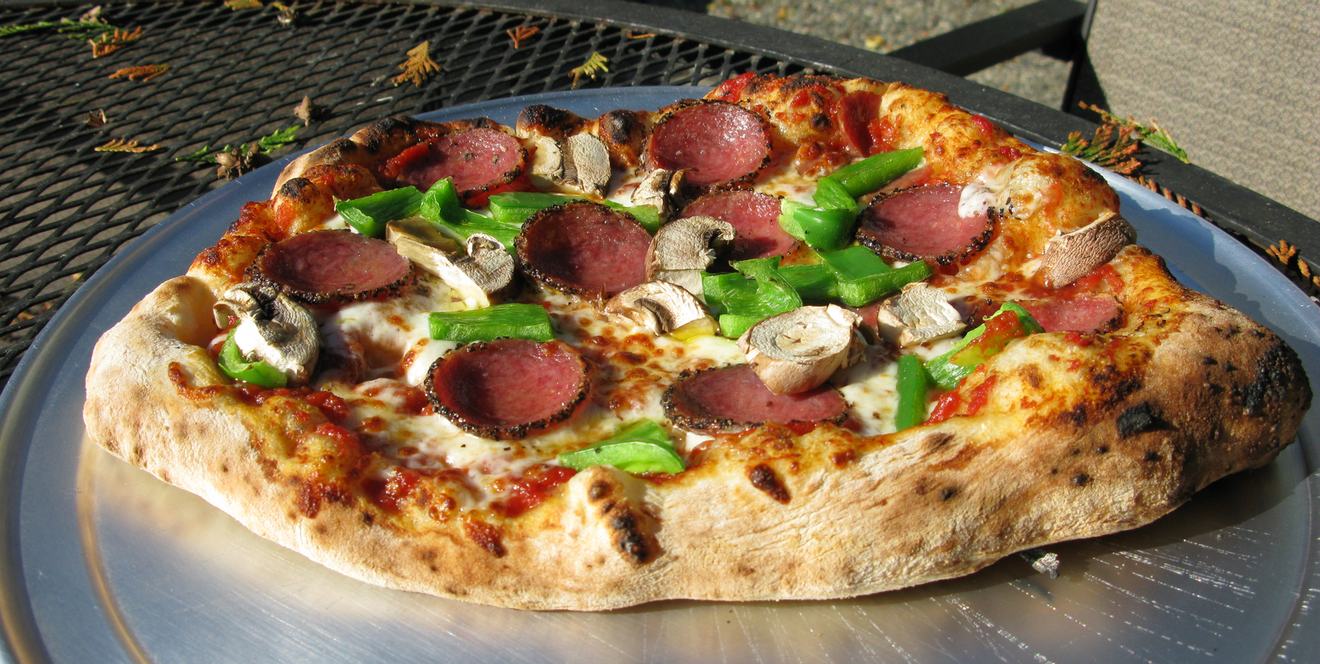 The first pizza was a 60 second pie. A bit misshapen, but I ate it almost as fast as it took to cook.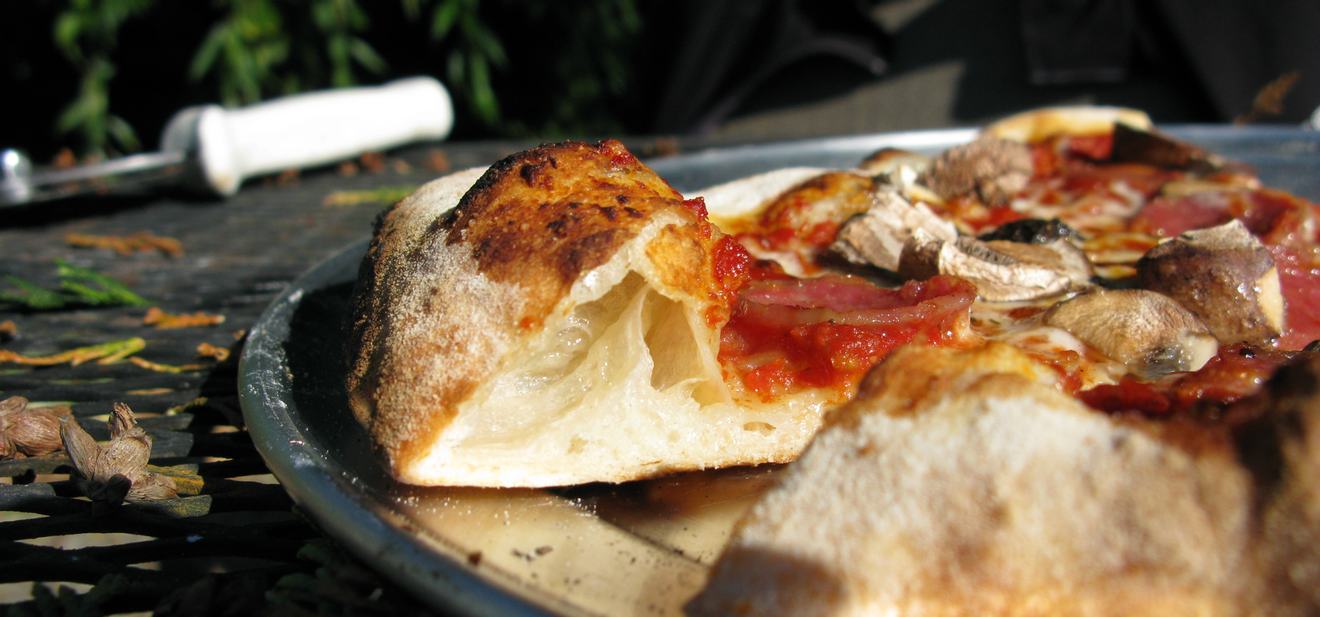 Pizza two didn't cook quite as fast but once it cooled off it was pretty damn tasty as well.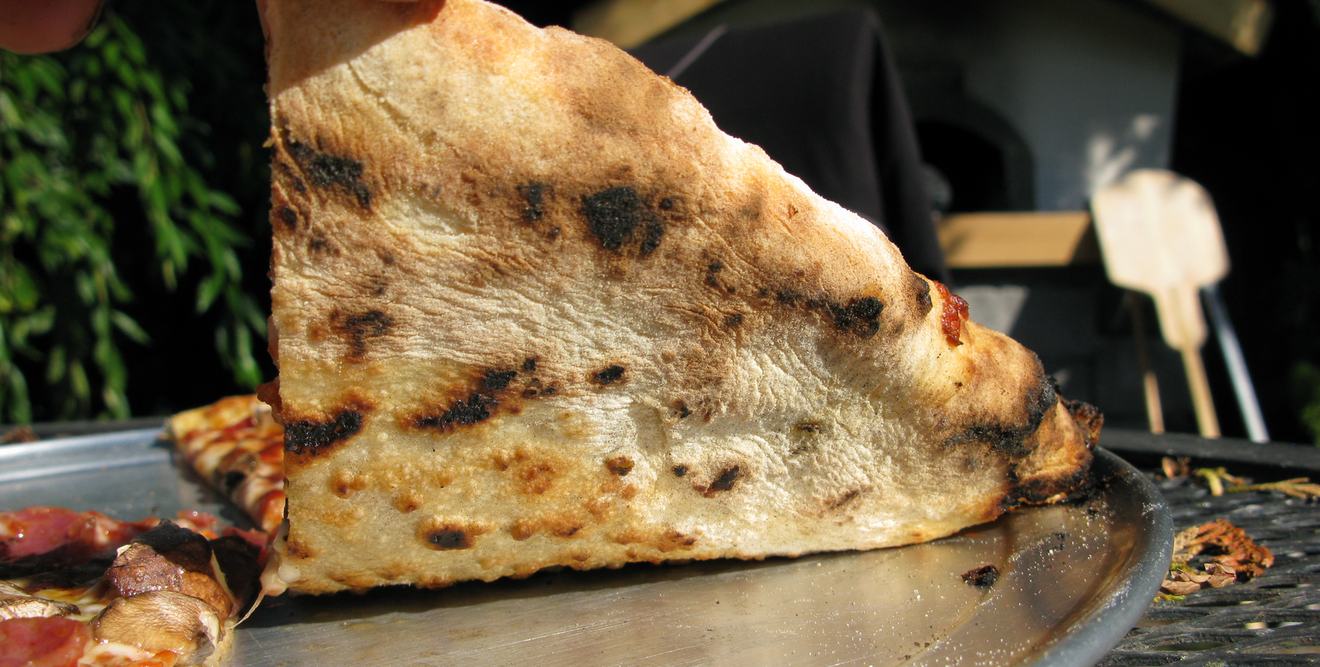 Toppings on the first were green peppers, salami, mushroom, and moz cheese.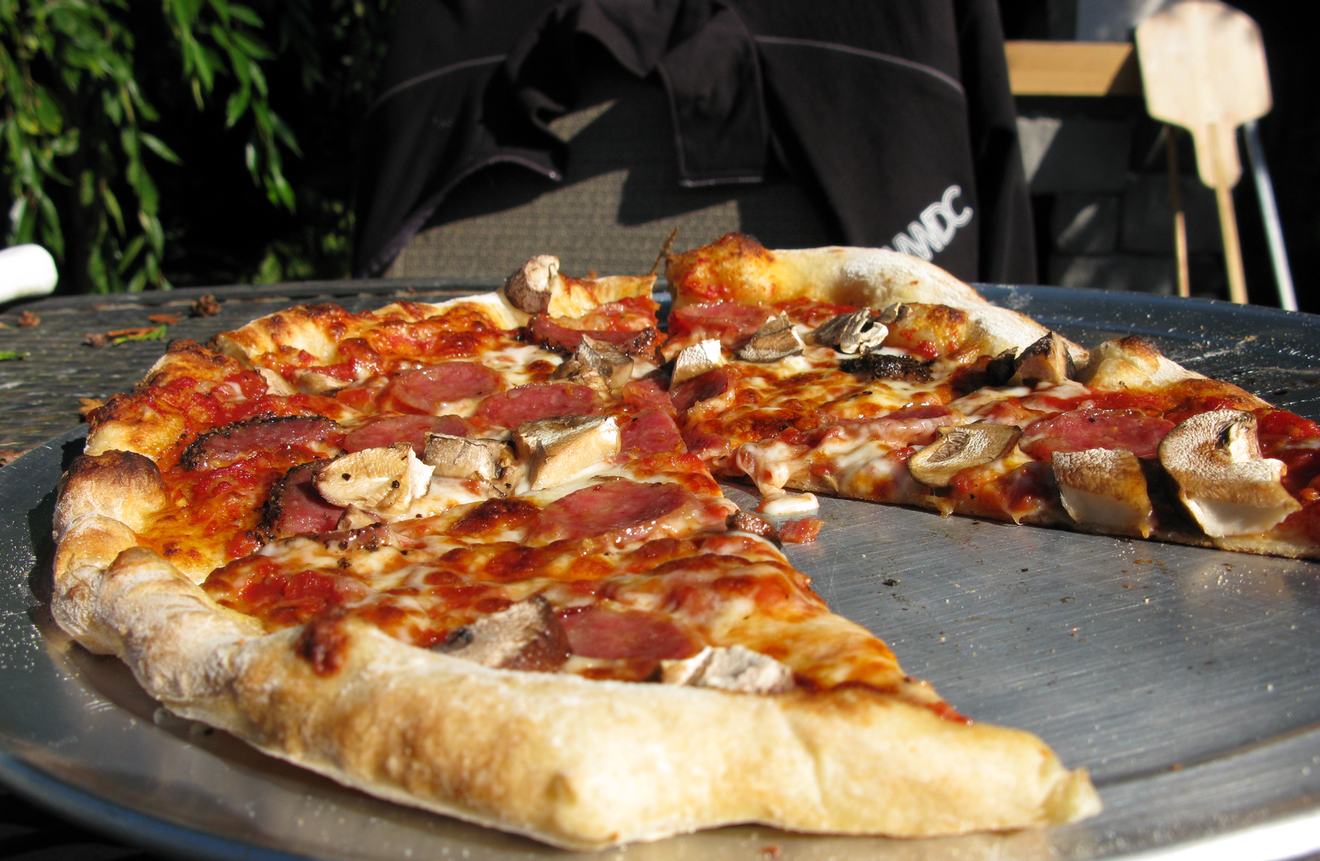 Toppings on the second guy were mushrooms, hot abruzzese salami, and moz. Both used a blend of HG and Caputo flour and homemade red sauce.