August 24, 2011
Flying Meat t-shirts are available again! And this new batch uses a different fabric (100% cotton) so the white printing is a bit brighter than the previous version.
They are awesome.
We've even got women's cuts for the ladies. (I should note that the women's small is pretty darn small…)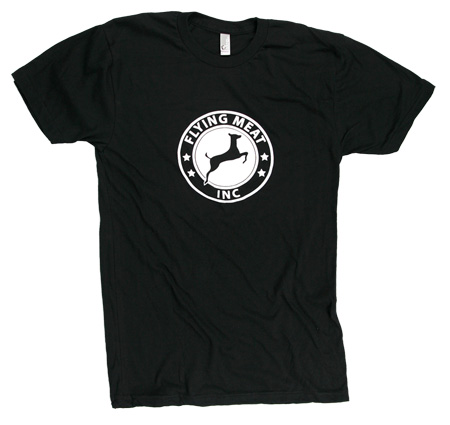 And as a limited time bonus- send me an action shot of you wearing it, and I'll give you a free upgrade to VoodooPad or Acorn if you don't already have the latest release. (This offer is good until Oct. 15th, which is a random day in the future that I just pulled out of the air).