September 27, 2018
On Monday I flipped some switches on the FM servers and Acorn 6.2 was released to the universe. You might also remember that Monday a little known operating system from Apple was updated, which includes a neat new feature known as Dark Mode.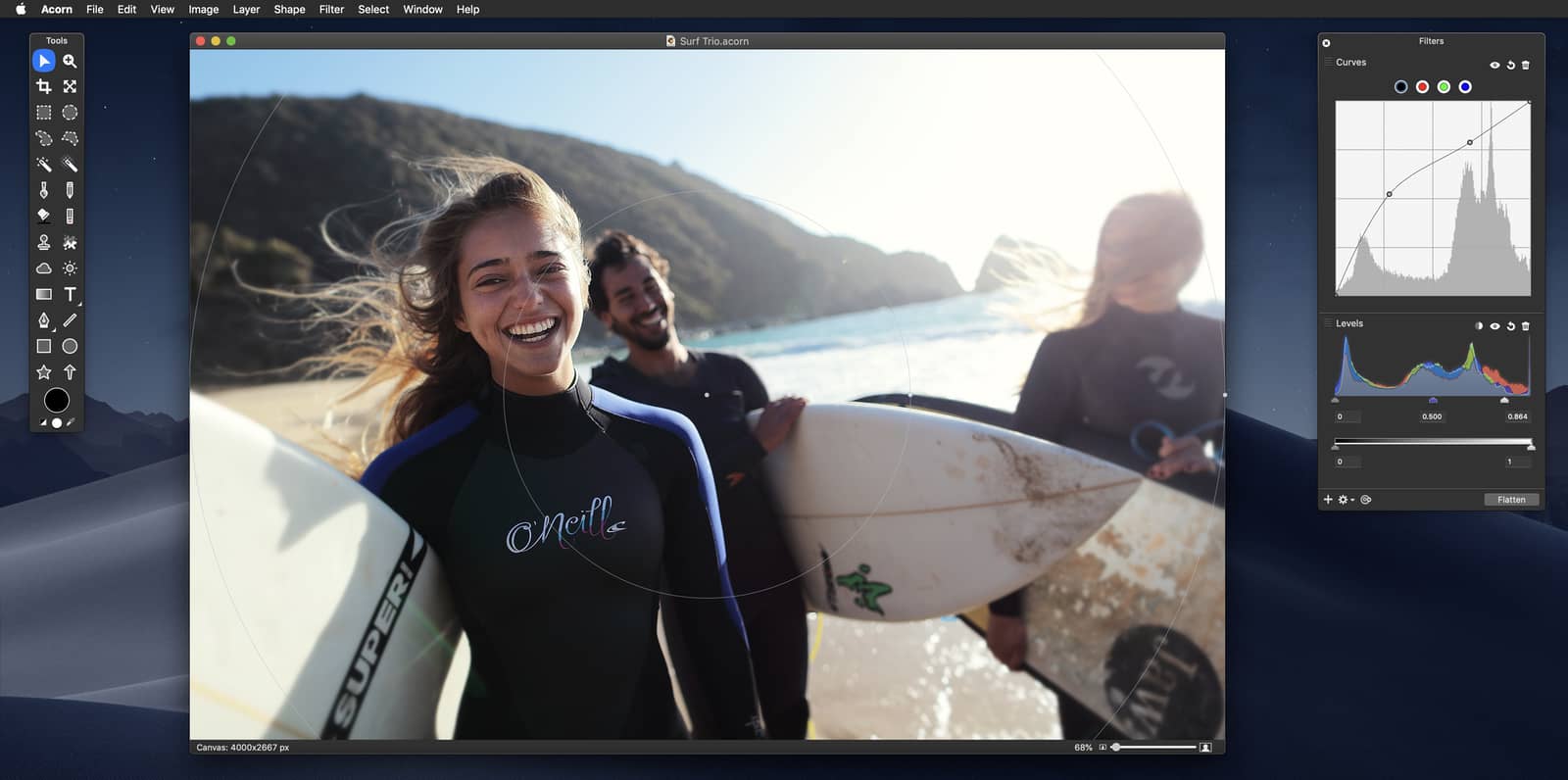 I think Acorn looks pretty good in Dark Aqua, especially the icon refresh from Matthew Skiles.
To celebrate the new release, we've put Acorn on sale for 50% off. So go grab it at the insanely low price of $14.99. If you haven't already upgraded from previous versions of Acorn, now is a good time to do so.
We've also packed a bunch of little changes, bug fixes, and compatibility with Mojave in there. And of course, there's more to come in the future as always.