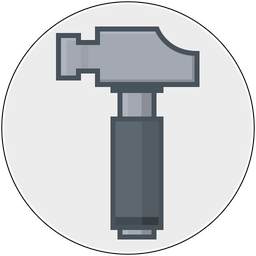 The Shape of Everything
A website mostly about Mac stuff, written by Gus Mueller
Gurman Says ARM Macs Are Coming
Mark Gurman writing for Bloomberg: Apple Aims to Sell Macs With Its Own Chips Starting in 2021.
Apple Inc. is planning to start selling Mac computers with its own main processors by next year, relying on designs that helped popularize the iPhone and iPad, according to people familiar with the matter.

The Cupertino, California-based technology giant is working on three of its own Mac processors, known as systems-on-a-chip, based on the A14 processor in the next iPhone. The first of these will be much faster than the processors in the iPhone and iPad, the people said.
While rumors of ARM Mac have been around for years, it really does feel like it should be happening sooner rather than later. I'm personally a big fan of the idea. When Macs switched from PPC to Intel Acorn and VoodooPad were there on day one. I actually had both up and running on the new processors in under an hour, and I expect to do the same again for both Acorn and Retrobatch.
This part of the reporting gave me pause though:
Apple is designing more of its own chips to gain greater control over the performance of its devices and differentiate them from rivals. Getting Macs, iPhones and iPads running the same underlying technology should make it easier for Apple to unify its apps ecosystem and update its computers more often.
(Emphasis mine).
I don't think unifying the chip architecture would make the app ecosystem any more unified. Apple could do this today if they really wanted to, fat binaries (where different cpu architectures are combined in the same application) have been around forever. Major frameworks are already on both architectures, which is the biggest hurdle. I think the problem is more philosophical, or maybe Apple just lacks the will or vision to actually get it done today, if ever.
© August Mueller.