September 23, 2020
This past September 18th was the 50th anniversary of Jimi Hendrix's death. He would have been 77 years old.
Hendrix was amazing. Beyond amazing. Something on a whole other level. It's hard to explain.
It seems that the longer I play guitar (going on 27 years now) the more I appreciate just what a master he was. Hendrix's playing went far beyond where anyone else had gone with a guitar. And it struck me while reading a passage about his age when starting (15 years old with a five-dollar used acoustic guitar), that Hendrix only played for 12 years of his life.
Twelve years! Just thinking about that breaks my mind. Any other person would need multiple decades to reach the level of agility to mimic what he did, let alone invent the techniques and music.
It makes me sad to wonder what music Hendrix would have made if he hadn't died.
And when he passed away, Hendrix was just getting into my favorite musical phase with the Band of Gypsys (if you haven't listened to it, the box set "Songs For Groovy Children: The Fillmore East Concerts" is amazing collection (Music link)). This live version of Power of Soul might as well be my anthem.
I'll leave you with this blurb from the Guardian:
The story goes that one night, shortly after Hendrix had arrived in London, Eric Clapton, then with Cream, and feted as "God" for his virtuosity, invited him to jam on stage. Hendrix showed God how to play. A furious Clapton confronted Hendrix's manager, Chas Chandler, after the gig: "You never told me he was that fucking good."
…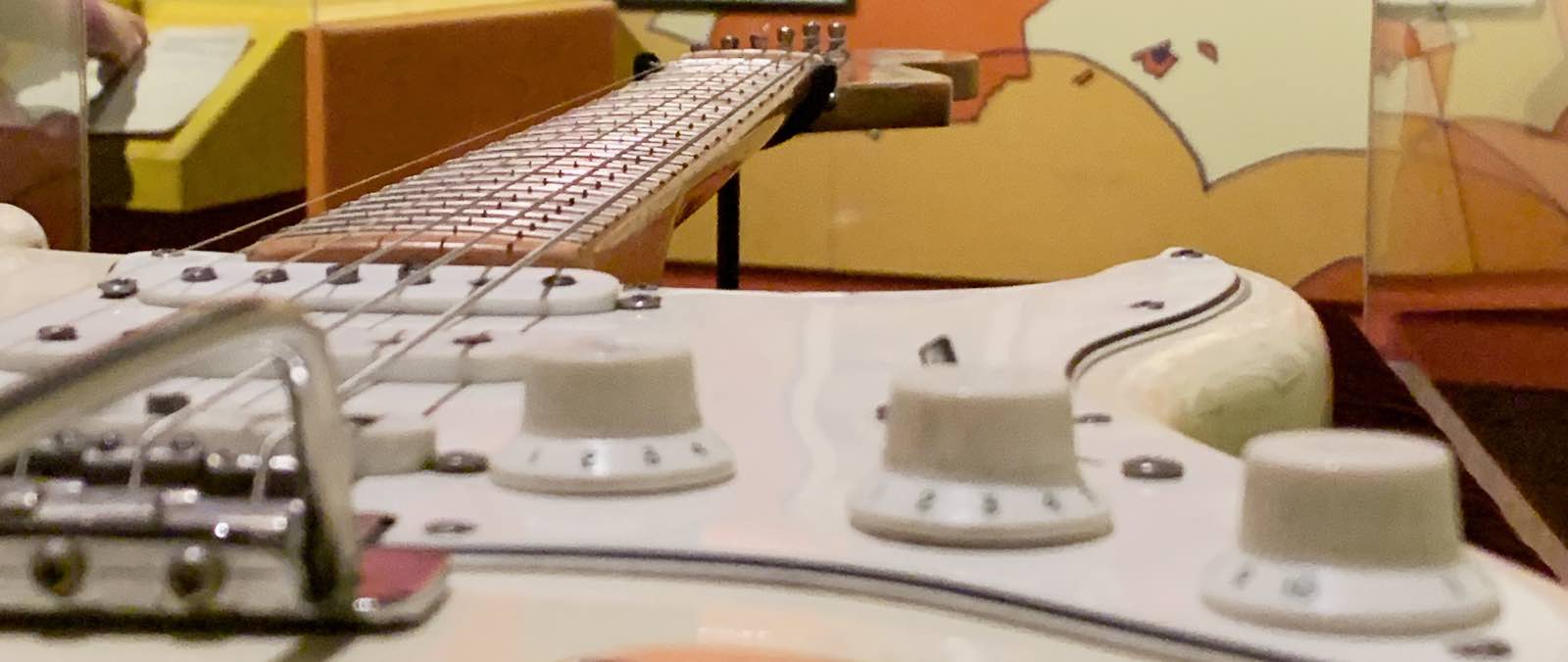 The guitar Hendrix played at Woodstock, which I got to see at [Seattle's MoPOP](https://www.mopop.org//exhibitions-plus-events/exhibitions/hendrix-wild-blue-angel/).