September 3, 2020
School started yesterday for my daughter Madeline. She's entering grade 3, but classes are all virtual because of the ongoing covid crisis. This generally sucks, but like the majority of parents in our area, we weren't going to have Madeline attending in person classes because the risk of catching covid (or passing it along) are just too great.
The upside to this is that since school is all via computer, we can throw everyone in a car with a laptop, have it connect to the internet via my iPhone, and Madeline can do her assignments while we're driving to a local climbing crag.
And that's how Madeline's first day of school also happened to be the day she lead her first rock climb.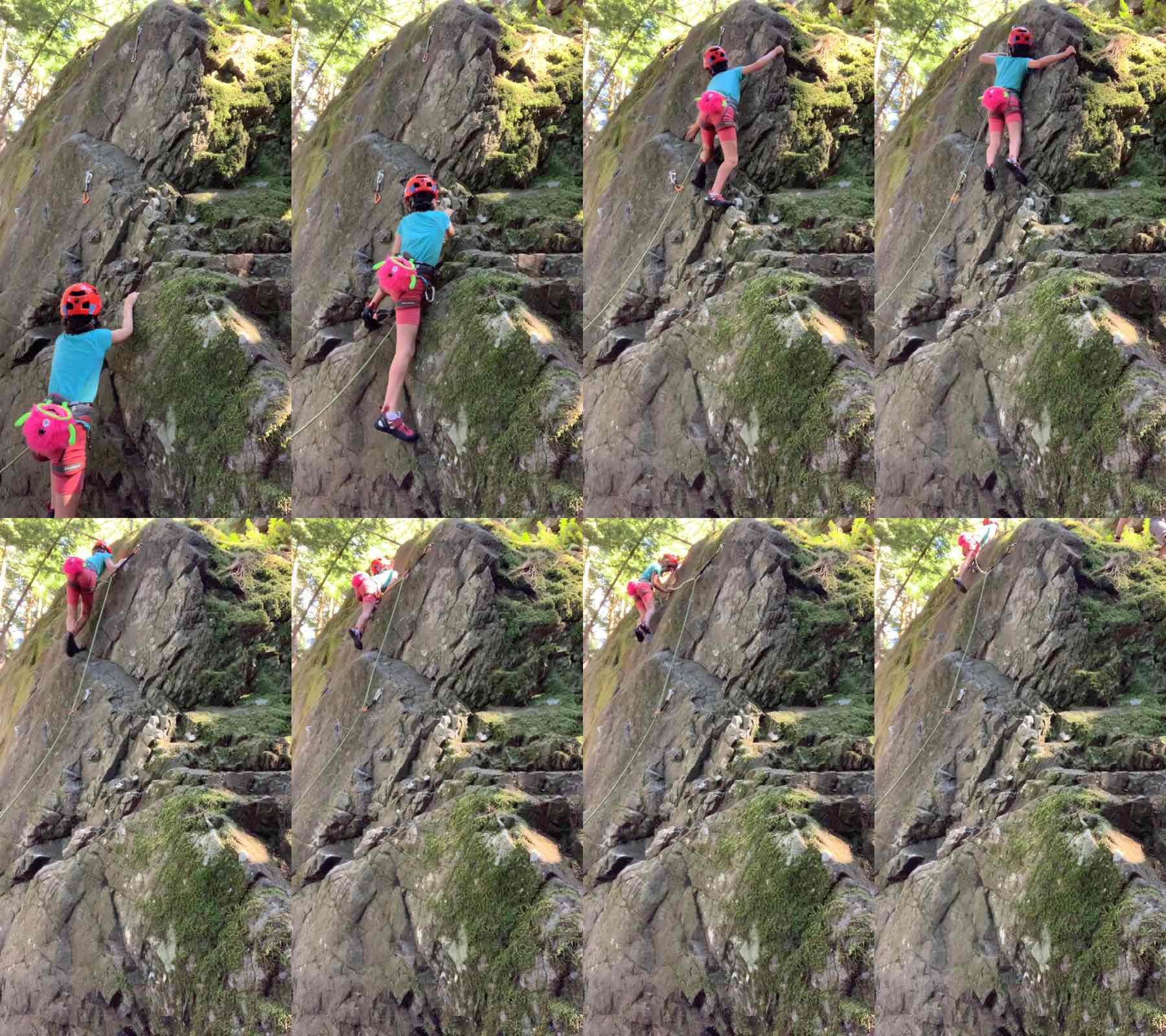 She's been wanting to do this for a while, but we needed to find a simple enough climb that we knew she could cruise up and have the confidence to pull off without a hitch. She was a little frightened, but seemed to enjoy it and wanted to lead another climb- which she did!
And then after a bit of climbing we visited a rope swing we passed on the way to the climb, and she took a couple of plunges in the Snoqualmie river.
Not a bad way to start the school year.
…
Our favorite local climbing gym, Vertical World North, has also recently opened up with reservations. They have also finished up the upstairs bouldering area and Madeline and myself made sure to be some of the first folks in.
I was pretty skeptical at first (because how can any place open safely with covid?) and our initial intentions for visiting the gym were to restart our membership so they could start making money again, check out the new routes, and then leave. But as I was walking in, I ran into the the president of the company in the parking lot, chatted a bit and expressed my concerns, and he told me about all the precautions they were taking. I won't mention everything they are doing and have done, but I can say I was impressed at the work they went into to make sure everyone stays safe.
The ventilation is impressive- they installed an additional Big Ass Fan (yes, that's the real name) bringing the total to 3, reversed the direciton of the airflow so they pull air up to the ceiling where the existing venting fans blow the air outside. In addition, the bouldering area has a number of fans (including at least one oscillating that I saw) to direct air in from an open door and generally making sure there's lots of fresh air for everyone. They have limited the capacity for both the bouldering area as well as the roped areas, masks are required for everyone, and generally it felt pretty safe.
We ended up bouldering for a little over an hour (all the routes were rad) and even got on a rope for a few mintues. We've been back a couple of times, and it hasn't been crowded at all.

Upstairs bouldering at Vertical World North.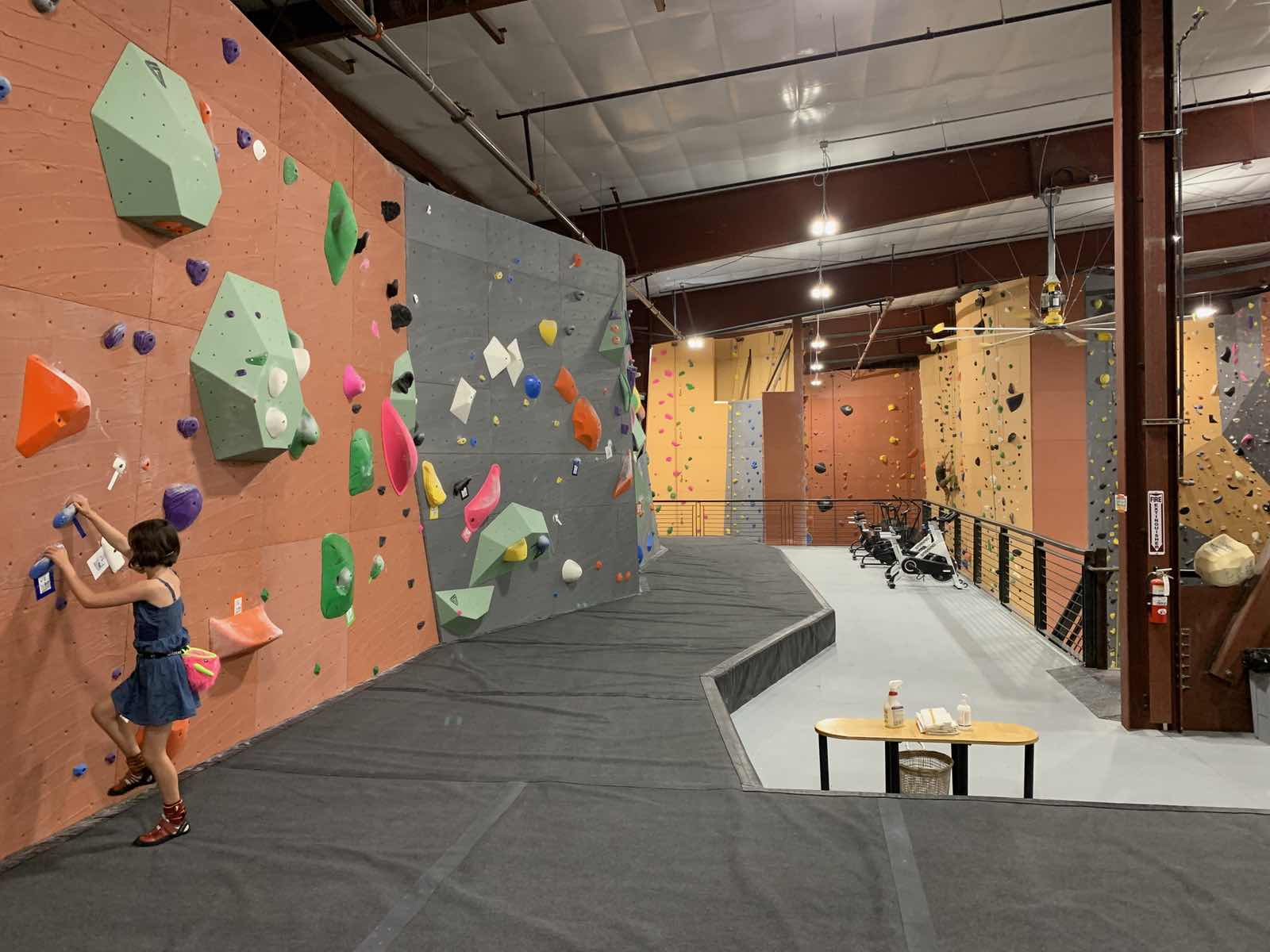 Another section of bouldering at Vertical World North.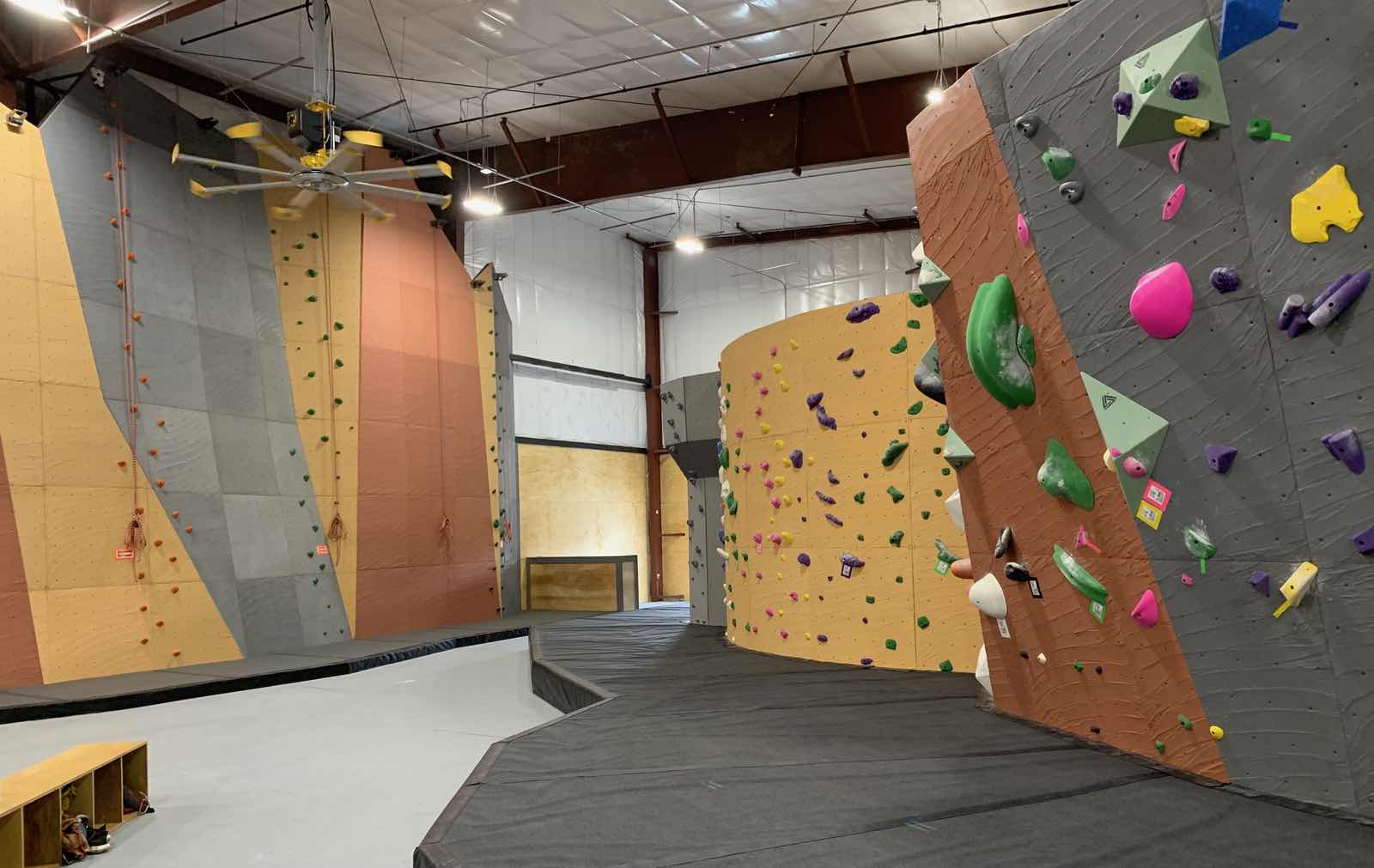 More bouldering.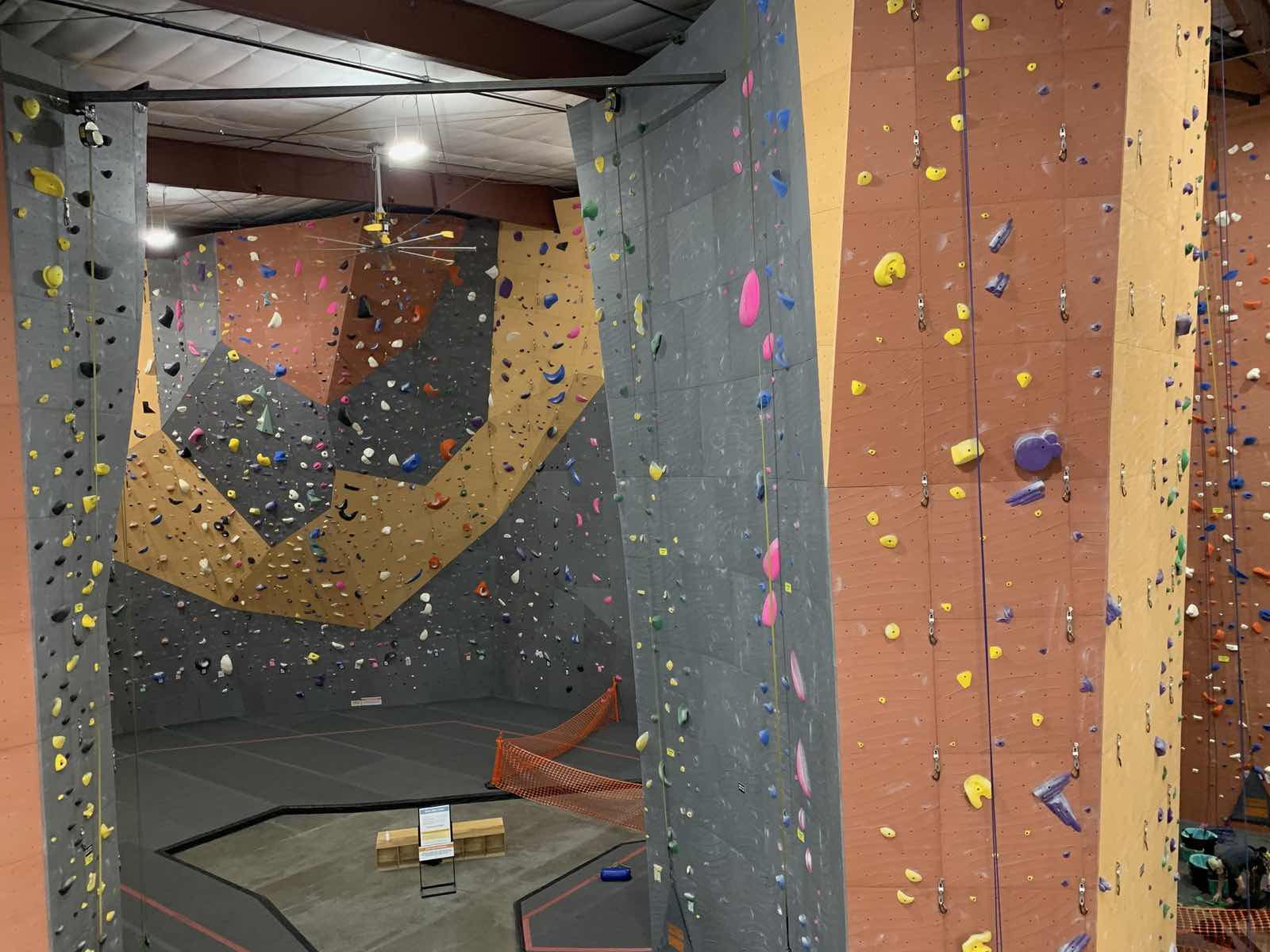 Some of the existing rope climbing.
We're happy that Vertical World is up and running again, and will be visiting a bunch more in the future.